The preference center (PC) is an ideal tool for optimizing the customer experience, provided you follow certain best practices. Discover our tips to help you transform your preference center into a true marketing and conversion tool. Following these recommendations will help you minimize the risk of unsubscribing and strengthen your relationship with your customers and prospects. You'll see that when the General Data Protection Regulation (GDPR) is used properly, the preference center can become a real asset for your company.
By giving prospects and customers the choice of what information they want to receive from your brand, you can increase their interest. But you can also tailor your content and commercial propositions to their interests. Finally, you will reduce the risk of unsubscribing and improve targeting, in order to create new links with your customers and prospects. Your priority objective: to humanize your brand or your company.
1- Use the preference center to highlight your brand
The preference center goes beyond a simple unsubscribe tool: it clarifies the relationship with your customers and prospects. And as such, it serves your branding and engagement around your brand.
So, first thing to do: highlight your logo!
Who has never landed on a non-branded preference center and asked "what the hell? It's a no-brainer, but there are still companies that don't realize the impact on the UX side and the missed opportunity to show their brand on this medium as well.
Spotify's preference center is often cited as an example of best practices in the music industry
2 – Set up a simple process for the visitor in your preference center
Less is more ! This is the magic formula for building an optimized preference center that won't drive visitors away on the first visit. As you go about GDPR compliance and preference center building, remember that your goal is to minimize email churn.
To optimize the chances of keeping a maximum number of subscribers, don't hesitate to follow these best practices:
Think of your preference center in terms of customer experience;
Create an engaging page with a simple design;
Avoid a preference center overloaded with multiple fields that would become unreadable;
Customize your preference center according to your buyers personas.
Get to the point by trying to optimize the number of subscription parameters;
Set up a simplified unsubscribe process.
Collect only the personal data you need. Don't ask for too much sensitive data. Indeed, this is the best way to push a user out. To avoid this "worst case scenario", you must explain to users what your intentions are and how their personal data will be used. You must also assure them that all the data collected will be protected.
3 – Learn more about your customers by allowing them to fill in their profile
With the entry into force of the GDPR law in 2018, Internet users now have a right to look at the use made by companies of their personal data. It is therefore more than ever time to question the interest and relevance of the data collected.
Thanks to smart forms designed to be integrated into the user's journey, you will be able to improve your customer knowledge by analyzing their interests, preferences, habits and online journey.
You don't have to be a magician to know that customer knowledge is based on two pillars:
The quality of the personal data collected;
The good use of this data.
By inviting Internet users to fill in their profile, you will succeed in segmenting your audience in a finer way, thanks to a better targeting of your actions. Thus, it becomes easier to analyze the results of your campaigns and to adapt them according to the feedbacks.
To encourage customers and prospects to share their personal information, don't hesitate to be original and to clearly solicit them. At Merlin/Leonard, for example, we systematically send an email to new prospects, inviting them to visit our Giant Registry of Preferences and Desires. A little humor never hurts…
4 – Ask customers and prospects for feedback when they leave your mailing list
When a prospect decides to unsubscribe from your mailing list, it is essential to try to get their feedback. But be careful, don't impose anything, it's not about getting feedback at any cost.
Thus, feedback is part of the good practices of the preference center. The interest of customer feedback is to better understand the reasons why people unsubscribe from a mailing list. You will then be able to adapt your campaigns and marketing content according to the responses you receive.
It is also an excellent way to avoid total opt-out, for example by proposing a selective opt-down to customers and prospects whose opt-in you were unable to obtain.
Preference Centre best practices and example at Merlin/Leonard
How to receive feedback? 4 avenues to explore :
Insert a survey on your unsubscribe page. It should be short but relevant enough.
Make the survey optional. The user should not have the impression that his hand is being forced.
Allow customers or prospects who unsubscribe to give their feedback in a free text field.
Facilitate exchanges by inserting a direct link to your contact form.
5 – Differentiate between consent and visitor preference management
The collection of consent: an obligation imposed by the CNIL and the GDPR
Since the entry into force of the French Data Protection Act, simple information on the use of personal data is no longer sufficient. As the CNIL reminds us, in certain situations, it is mandatory to obtain the visitor's consent. Since 2018, the GDPR has further reinforced this notion of collecting consent. It is therefore time to adapt your tools to comply .
Thus, you must expressly ask for the visitor's consent if you use cookies or if you want to prospect by email. According to the recommendations of the CNIL, each recipient of a newsletter must give his consent, as soon as he shares his email address. He must also be able to choose how his personal data is used and to whom it is communicated.
As a reminder, the collection of consent guarantees to prospects and customers a better control over their personal data by allowing them to :
understand how their personal data is processed
freely choose to accept or not this use
change their mind at any time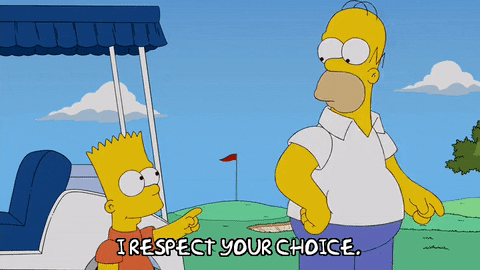 After consent, preferences
Once the wedding is over, it's time to get to know each other better and deepen the relationship. Once consent has been obtained, you can ask your prospects to indicate their preferences. These preferences concern the use of their personal data, of course, but also the way you will communicate with them.
Consent vs. preferences: what's the difference?
Consents should be aligned with the type of marketing campaign – this allows marketing ops teams to easily associate a campaign with a consent – while preferences refer to the topics users want to be talked about.
Thus to respect the good practices enacted by the CNIL and the GDPR compliance, the user must express his preferences:
If you want to share his contact information with business partners. He must know which brands you work with and have the choice to say yes or no, depending on the advertisers;
They must also be able to express their preferences in terms of communication. They should also be able to specify their communication preferences, such as whether they want to receive a newsletter, commercial offers, your latest blog posts, etc. They can also select the frequency of the mailings and their centers of interest.
The M/L Preference Center allows the user to easily set preferences such as subscriptions and domain interests
6 – Recognize the visitor who says no and the one who says nothing
By collecting consent by mode of communication through a value list, it is possible to send emails to customers or prospects who have agreed and to those who have not specified their choice. This type of use of opt-in in the preference center is validated by the CNIL for B2B companies and services, provided that one can unsubscribe easily and at any time and that my communication can interest the recipient.
7 – Allow the exercise of the right to information and the right to be forgotten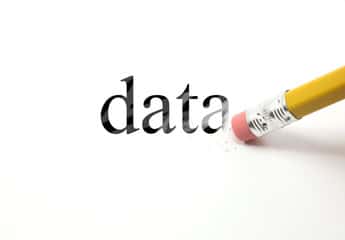 To allow the complete erasure of personal data (right to be forgotten);
Inform users about the use of their personal data (right to information).
The GDPR preference center allows to meet these challenges by inviting users to make their choice in this matter. By accepting the privacy policy of a company, the user consents to the use of his personal data. But not consenting means the right to be forgotten. And in this case, the data shared by the user will absolutely have to be anonymized.
Merlin/Leonard helps companies to answer the problems related to digital marketing, marketing automation, lead generation or growth hacking. Do not hesitate to contact us to be accompanied in your GDPR compliance and transform your preference center into a real management and loyalty tool.
Our other GDPR articles