Marketo First Steps self-paced
Discover Marketo with a first hands-on exercise
Access Marketo First Steps self-paced training for beginners whenever you want. Price per person.
Ideal for beginners
45 videos of 60 minutes in total with Sylvain Davril, the French Marketo Expert
19 exercises to practice the theory learned
21 quizzes to validate your learning
A step by step guide to create an Emailing Program
A final quiz to confirm your learned skills!
49€
What you will learn
You are discovering Marketo and its email program. You will make your first email, your first targeting, and your first sending.
Well done! At the end of this training, you will be able to send your emailing campaigns and measure your results.
Our methodology is based on short videos, showing a feature, an exercise to do on your side to practice and a quick quiz to validate that you have assimilated the concept presented.
Basic concepts of Marketo
Discover the platform and log in
Navigate effectively in Marketo
Improve in productivity by correctly arranging and naming folders and programs
Understanding the terminologies used
Understanding the notion of Program in Marketo
Send your first email with Marketo
Create an initial targeting by importing a contact file
Create your first email from the templates provided by Marketo
Setting up the program to send your first email
Monitor your results with reporting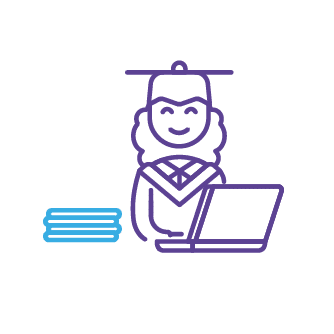 This course should be of particular interest to you if…
You want to touch Marketo with a quick training, to determine if you shoud be more invested in the use of the tool
You want to see or review the fundamentals of the Emailing program and its reporting
You will need to clone and configure campaigns in Marketo based on templates, this is the right way to start! You will continue behind with Marketo Essentials
You want to become autonomous in Marketo and create your Marketing initiatives from A to Z! This is also the right way to start, then you will continue with Marketo Essentials and Marketo Advanced which will deepen all the subjects.
Take your first steps on Marketo
Introduction
The prerequisites and objectives of the training: discover Marketo and send your first email!
Access to Marketo
How to simply log in to Marketo.
The folders
Discover the importance of folders in organizing your campaigns and how to create, edit, move or delete them
Understand why a folder and program naming standard will benefit you in the long run and example
Final Evaluation
20 questions to validate your learning
The creation of a Marketo Program
Getting a handle on the different concepts: programs and their different types, smart campaigns, resources
The crucial notion of Channel: the sub-type of program that allows you to set your custom steps within the program
The creation of the Program and its naming standard and cloning
Introduction to how the Email Program works, the different views and its settings
The targeting
Introduction and Creation of a Static List
Creating and importing your first contact file into Marketo; best practices for successful import
Defining a view to display the data that is important to you
Build your first targeting with a smart list
The email
How to create an email in Marketo from a template and understand the email editor
Knowing what can be done with the sender, and the subject of the email
Playing with modules to create your custom email
Add links and CTAs, set footer and other properties
Approve, test, send
The sending
Understand how to schedule an email to be sent
The reporting
Analyzing the results of the emailing in the dashboard
Understanding a person's activity log
Frequently Asked Questions
You must have a computer, your Marketo access keys and basic computer knowledge. A good knowledge of English is highly recommended. Marketo First Steps training requires no prior knowledge of Marketo.
If you do not have access to a Marketo instance, do not hesitate to contact us.
At the end of the final evaluation, we will give you a document certifying that you have successfully completed the training. If you have a two-year experience with Marketo, we recommend taking the Marketo Certified Expert exam with Adobe. Merlin/Leonard offers a three-day training with a certified expert to prepare you for it (90% success rate).
Yes, Merlin/Leonard has passed the certifications and is Datadock and Qualiopi certified. However, you cannot finance your training with your CPF account.
Access our Marketo First Steps training now!
Only 49€ per person!