Marketo First Steps self-paced
Your first steps in Marketo with a first hands-on exercise
Discover Marketo at your own pace with the self-paced Marketo First Steps course! Price per person.
Ideal for beginners
45 videos of 60 minutes in total with Sylvain Davril, the French Marketo Expert
19 exercises to practice the theory learned
21 quizzes to validate your learning
A step by step guide to create an Emailing Program
A final quiz to confirm your learned skills!
49€
What you will learn
You are discovering Marketo and its email program. You will make your first email, your first targeting, and your first sending.
Well done! At the end of this training, you will be able to send your emailing campaigns and measure your results.
Our methodology is based on short videos, showing a feature, an exercise to do on your side to practice and a quick quiz to validate that you have assimilated the concept presented.
Basic concepts of Marketo
Discover the platform and log in
Navigate effectively in Marketo
Improve in productivity by correctly arranging and naming folders and programs
Understanding the terminologies used
Understanding the notion of Program in Marketo
Send your first email with Marketo
Create an initial targeting by importing a contact file
Create your first email from the templates provided by Marketo
Setting up the program to send your first email
Monitor your results with reporting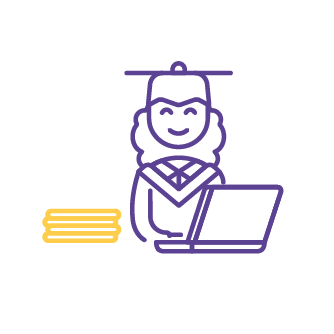 This course should be of particular interest to you if…
You want to touch Marketo with a quick training, to determine if you shoud be more invested in the use of the tool
You want to see or review the fundamentals of the Emailing program and its reporting
You will need to clone and configure campaigns in Marketo based on templates, this is the right way to start! You will continue behind with Marketo Essentials
You want to become autonomous in Marketo and create your Marketing initiatives from A to Z! This is also the right way to start, then you will continue with Marketo Essentials and Marketo Advanced which will deepen all the subjects.
What our customers say...
Having never used the Marketo marketing automation tool before, I needed a comprehensive training course on the tool and its many features. As I already had some knowledge of another tool in my previous experience, I opted for a 100% digital training course, interspersed with videoconference sessions with an expert, available to go deeper into a subject or ask questions on certain points I was still confused about.
This training course was really very clear and rich, thanks in particular to the direct application in concrete examples of each function explained. What's more, the availability of the Merlin/Leonard team and the clarity of the explanations given enabled me to become autonomous with this tool very quickly and to be able to apply this training directly in my daily work.
I highly recommend this training course, and advise you to choose the most complete package to become completely at ease with the Marketo tool.
Marion Reynaud
Marketing Manager Coffreo
I use Marketo daily in my professional activity, and this training allowed me to better understand, integrate practices and tips to save time and optimize my use of Marketo.
I was able to progress at my own pace, the training is divided into modules composed of short theoretical videos, followed by quizzes, exercises to properly integrate each stage. It is therefore a very concrete training that allows you to understand and immediately apply the learning.
The coaching sessions also allow you to answer practical questions.
I recommend this training, whatever the level, to train concretely and at your own pace and to have immediate results.
Mariko De Frenne
Marketing Manager Abilways
Being fairly new to using Marketo, I followed the Merlin/Leonard self-paced training course. I started with the First Steps trainingn then Essentials, to finish with the Advanced.
These trainings are very well detailed and allow to appropriate ourselves the Marketo tool in a record time and understand its different uses.
The course makes us develop our skills and the exercises allow us to put the theory acquired into practice. Finally, Sylvain and Vincent were both very available when I had questions or comments which, again, is a real plus during e-learning training.
Michaël Detailleur
Lead Generation Marketer Generix Group
Before embarking on this training course, I had no notion of Marketing Automation and even less of Marketo.
The Merlin/Leonard training course enabled me to explore the tool's initial functionalities, to discover the pillars of Marketing Automation and also to delve deeper into more complex subjects.
Thanks to Sylvain's pedagogy, the modules of this e-learning course are accessible to everyone, from beginners to more advanced users.
I was delighted to be able to take the Essentials and Advanced modules on my own.
The e-learning formula is interesting because it allows you to practice regularly and progress at your own pace whenever you have free time. I can't recommend Merlin/Leonard's self-paced training enough!
Julie Duhil
Junior Marketing Project Manager My Money Bank
Frequently Asked Questions
You must have a computer, your Marketo access keys and basic computer knowledge. A good knowledge of English is highly recommended. Marketo First Steps training requires no prior knowledge of Marketo.
If you do not have access to a Marketo instance, do not hesitate to contact us.
At the end of the final evaluation, we will give you a document certifying that you have successfully completed the training. If you have a two-year experience with Marketo, we recommend taking the Marketo Certified Expert exam with Adobe. Merlin/Leonard offers a three-day training with a certified expert to prepare you for it (90% success rate).
Yes, Merlin/Leonard has passed the certifications and is Datadock and Qualiopi certified. However, you cannot finance your training with your CPF account.
Access our Marketo First Steps training now!
Only 49€ per person!