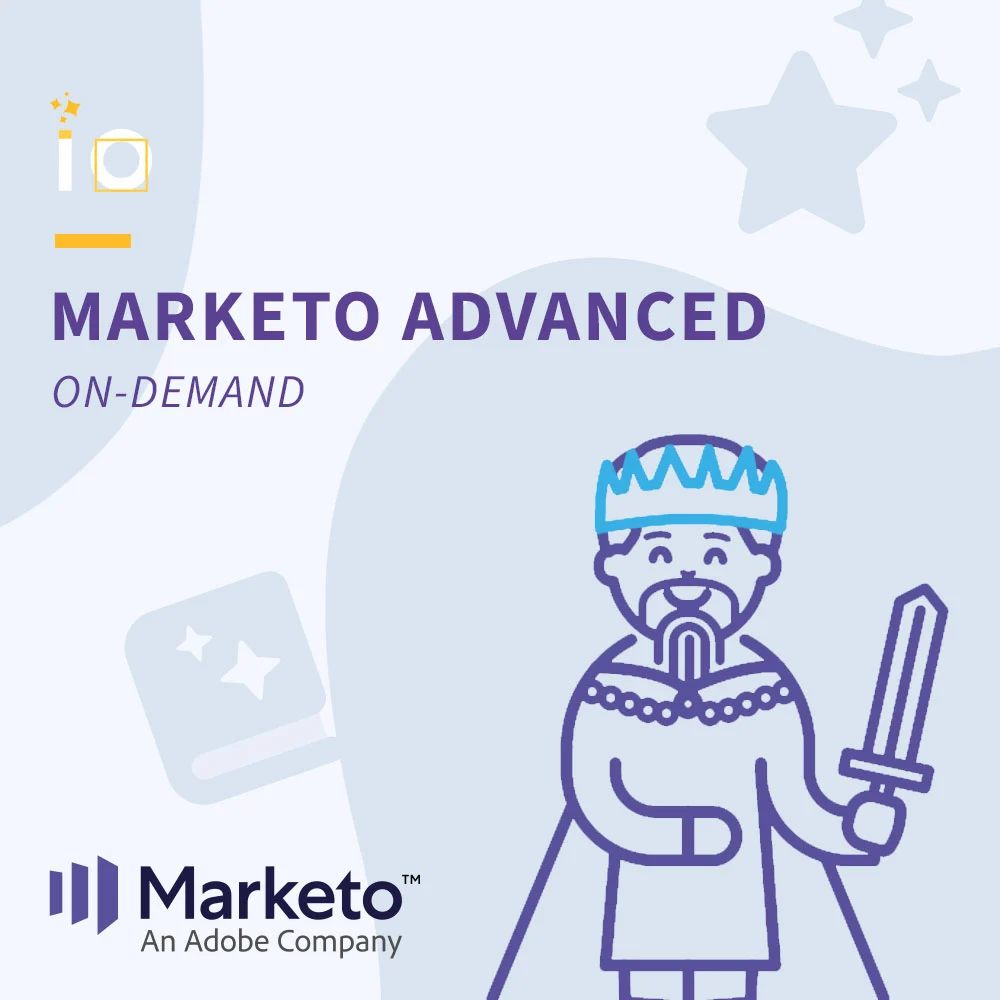 Marketo Advanced self-paced
Become autonomous on Marketo
Access Marketo Advanced self-paced training whenever you want ! For intermediate users, with assistance from certified experts. Price per person.
Ideal for intermediate users
172 videos of 7 hours in total with Sylvain Davril, the French Marketo expert
29 exercises to practice the lessons
33 quizzes to lock in your understanding
Step-by-step guide to your event, nurturing and advanced nurturing programs
A final evaluation
6 coaching sessions
Qualiopi pack to finance your training (OPCO)!
1145€
What you will learn
You will deepen the notions covered in the First Steps and the Essentials, with the best tips and tricks from our experts.
You will practice by creating program templates that you can easily clone later to save time.
Workshops are designed to get you working in Marketo from the simplest to the most advanced campaign.
These campaigns, once completed, will be both models and production campaigns for the newsletter, events and your nurturing scenarios…
Our methodology is based on short videos, showing a feature, an exercise to do on your side to practice and a quick quiz to validate that you have assimilated the concept presented.
Campaigns created during the workshops
Email campaign + A/B testing (Newsletter or prospecting campaign)
Event / Webinar
Nurturing and Advanced Nurturing
Reports will be created in each campaign.
And much more for successful marketing:
The best examples of screenplays in Merlin/Leonard
Sylvain's tips
Step-by-step guides to successful campaigns
and answers to all your questions by our experts!
Optimize the cost of your training!
Merlin/Leonard is registered as a Qualiopi certified training organization.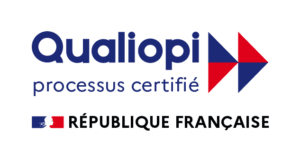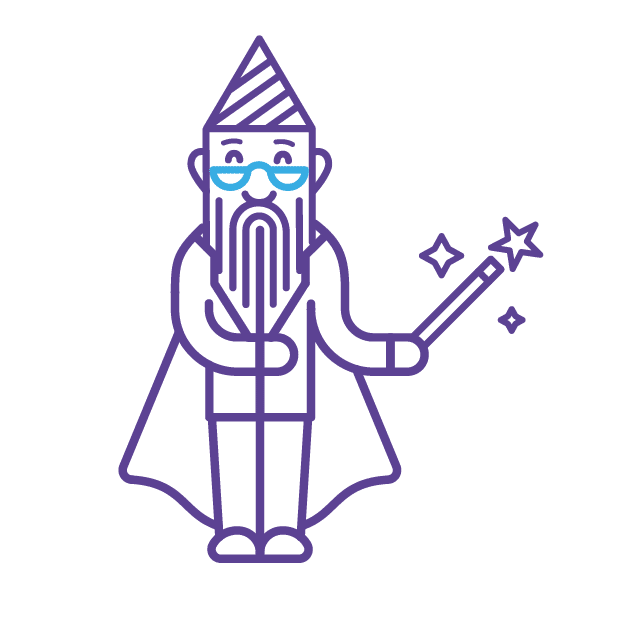 This course should be of particular interest to you if…
You want to become autonomous in Marketo and create your Marketing initiatives from A to Z!
You will be managing Marketo for your team and need to know the solution at your fingertips
You must create and make available marketing campaign templates for other departments or subsidiaries
This training is not open to marketing agencies and consultants.
It is recommended to have previously completed the Marketo Essentials training to be able to take the Marketo Advanced training.
Become autonomous on Marketo and start creating your campaigns
The prerequisites and objectives of the training
Train on simple to more complicated campaigns
Deepen your mastery of typical programs such as email blasts, content downloads, webinars, events etc.
Go further by discovering new features and best practices
Analyze the performance of these programs
Build advanced nurturing programs
Advanced Marketo Overview
Why use Miro in addition to Marketo
Advanced navigation in Marketo
Link different Marketo instances together to easily switch or exchange programs
View the marketo program library
Subscribing to notifications
Search by screen and global search
Audit trail
For more information > Marketo tip on Web Perso
For more information > Implementing an effective naming standard
Making good use of the community
Using support
Fighting click bots
Database - Advanced
Marketo's important fields
Presenting the details of a person
Creating fields in Marketo
Blocking fields in update
Hiding fields
For more information>Marketo tip on Not getting tangled up in creating Marketo fields
For more information > Marketo tip on Easily finding the right information in Marketo
Manual action on a person
Email Program - Advanced
Introduction to the Emailing Program
Checking the Email Channel
Creating the Emailing Program
Selecting the audience
Email preparation
Preparing status advancement Smart Campaigns (delivered, opened, clicked, multiple clicked, unsubscribe, bounced)
Testing your email and campaign
Analyze your sending with the Email Performance and Email Link Performance Report
Marketo Tip on Better interpreting email perf with segmentations
Marketo Tip on Better interpreting email perf with segmentations
Marketo Tip on Cross-referencing Email Performance reports with segmentations
Marketo tip on Personalize your emails with tokens
Marketo tip on Email alerts to sales reps
Marketo tip on Saving yourself shame by testing your images
Marketo tip on Understanding why emails aren't delivered
Email A/B Test Program
Preparing for the Email A/B test
A/B testing on the subject line
A/B testing on full emails
A/B testing on the time of sending
A/B testing on the sender
Proceed with testing
Analyze results during testing
Analyze results after the test
Optimal sample size calculation
Non-delivered emails: communication limits
Non-delivered emails: Smart Campaigns security
Flow campaign activation oversight
Intermediate Assessment Nurturing Program
10 questions to validate your learning
Nurturing Program
Nurturing a story the French way, or the American way
Examples of nurturing at Merlin/Leonard - Simple story
Example 2 - Nurturing for Sales
Example 3 - Nurturing post Boat Show
The "Nurture" channel
Creating the Nurturing Program and options
Creation of sub-folders
Creating content streams and options
Beware of these two pitfalls
Creating content emails
Adding emails to content streams
Smart Campagne adding people into Nurturing - Past Event
Smart Campaign add people in Nurturing - Future Event
Smart Campaign for Pause
Smart Campaign to get out of Pause
Smart Campaign for Stream Change - Score
Smart Campaign for Stream Change - End of Stream
Smart Campaign for managing "Engaged" status.
Smart Campaign for managing "Form Filled-out" status
Member Status. Should we manage it?
Security - an email is only sent once
Testing your Nurturing
Intermediate Assessment Email Program - Advanced
10 questions to validate your learning
Coaching Session #2
Ask all your questions to a certified consultant!
Check your knowledge acquisition together
Intermediate Assessment Email Program A/B Test - Advanced
10 questions to validate your learning
Coaching Session #3
Ask all your questions to a certified consultant!
Check your knowledge acquisition together
Program Event
Introduction to the Event Program on Miro
Creating the Event Program
Example of an actual targeting
Analysis of a live M/L form
Creating the form
Importing Templates and analyzing Marketo templates
Analysis of Merlin/Leonard Event template
Creating the registration LP
Changing the URL of its LP
Making an LP dynamic with a segment
Creating the thank you LP
Emails presentation and invitation email creation
Customizing the email
Creating the follow-up emails
Creating reminder emails
Creating the smart campaign for invitation and reminder / follow-up emails
Notification campaign in case of form completion
Insert a "Save the Date"
Use Addevent.com for Save the Date
Use Date tokens for invitation sending campaign
Alternative for sending reminders and follow-ups
Campaigns to change Invited and Registered status
Welcome registrants on the day with Marketo Event
Verifying attendees in Marketo
React to attendees' arrival with a welcome email
Reacting to attendees' arrival with a text message
After the event
Import attendees with a list if no tablet
Manage the "No Show"
Post-event emails
Intermediate Assessment Event Program - Advanced
20 questions to validate your learning
Coaching Session #4
Ask all your questions to a certified consultant!
Check your knowledge acquisition together
Coaching Session #5
Ask all your questions to a certified consultant!
Check your knowledge acquisition together
Advanced Nurturing Program
Why "advanced" nurturing
Introduction to an Advanced Nurturing Program
Creating a dedicated channel for Default email programs within nurturing
Creation of EM-1-1 Program and email cloning
Creation of the smart campaign for email sending
Status change smart campaigns
Inserting the program into the nurturing stream
Conclusion
Intermediate Assessment Nurturing Program - Advanced
10 questions to validate your learning
Coaching Session #6
Ask all your questions to a certified consultant!
Check your knowledge acquisition together
Coaching Session #1
Ask all your questions to a certified consultant!
Check your knowledge acquisition together
Save 15% by choosing the Marketo First Step + Essentials + Advanced Pack self-paced now
What our clients say
Before embarking on this training, I had no knowledge of Marketing Automation and even less of Marketo.
The Merlin Léonard training allowed me to explore the first functionalities of the tool, to discover the pillars of Marketing Automation and also to deepen more complex subjects.
Thanks to Sylvain's pedagogy, the modules of this e-learning course are accessible to everyone and are aimed at both beginners and more advanced levels.
I was delighted to train independently on the Essentials and Advanced modules.
The e-learning formula is interesting because it allows you to practice regularly and to progress at your own pace as soon as you have free time on your hands. I can only recommend the self-paced training of Merlin Léonard!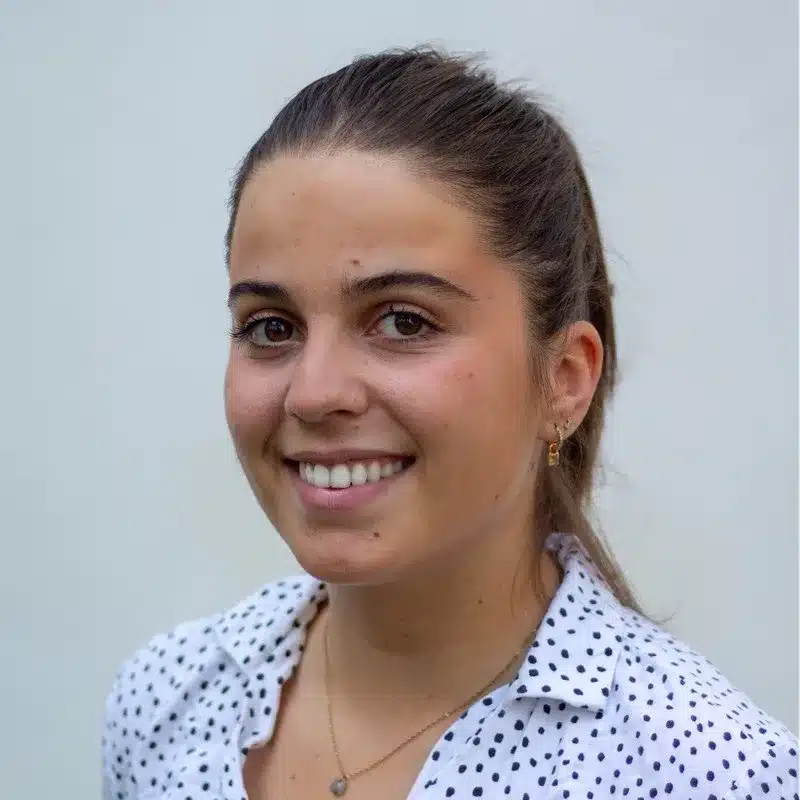 Julie Duhil
Junior Marketing Project Manager My Money Bank
Being fairly new to using Marketo, I followed the Merlin/Leonard self-paced training course. I started with the First Steps trainingn then Essentials, to finish with the Advanced. These trainings are very well detailed and allow to appropriate ourselves the Marketo tool in a record time and understand its different uses. The course makes us develop our skills and the exercises allow us to put the theory acquired into practice. Finally, Sylvain and Vincent were both very available when I had questions or comments which, again, is a real plus during e-learning training.
Michaël Detailleur
Lead Generation Marketer Generix Group
I use marketo daily in my professional activity, and this training allowed me to better understand, integrate practices and tips to save time and optimize my use of marketo.
I was able to progress at my own pace, the training is divided into modules composed of short theoretical videos, followed by quizzes, exercises to properly integrate each stage. It is therefore a very concrete training that allows you to understand and immediately apply the learning.
The coaching sessions also allow you to answer practical questions.
I recommend this training, whatever the level, to train concretely and at your own pace and to have immediate results.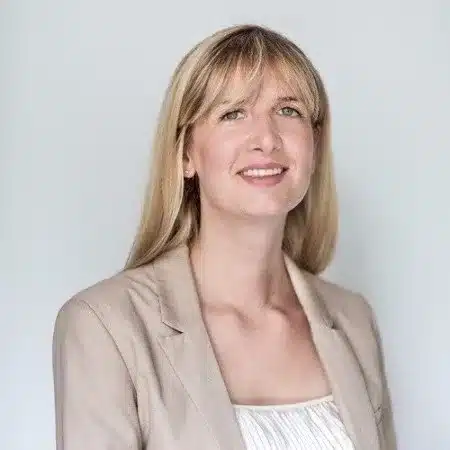 Mariko De Frenne
Marketing Manager Abilways
Having never used the Marketo Marketing automation tool before, I needed a thorough training on the tool and its many features. Having already some knowledge of another tool in my previous experiences, I opted for a 100% self-paced training, interspersed with videoconference sessions with an expert, available to deepen a subject or to ask questions on certain points that still confused me. This training was very clear and rich, thanks in particular to the direct application in concrete exercices of each functionality explained. In addition, the availability of the Merlin&Leonard team and the clarity of the explanations given allowed me to be very quickly autonomous on this tool and to be able to apply this training directly in my daily work. I therefore highly recommend this training and advise you to choose the most complete formula in order to become completely comfortable with the Marketo tool.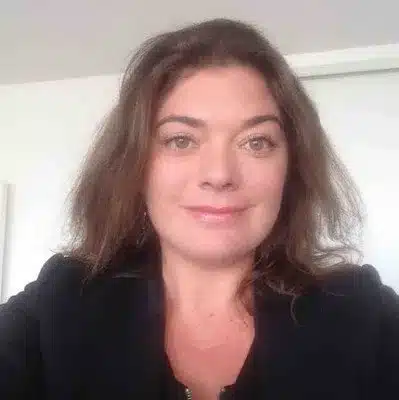 Marion Reynaud
Marketing Manager Coffreo
Our certified consultants
Sylvain Davril

Leonard & Marketo Architecte

For the past 20 years, Sylvain has been choosing and assembling the best technologies for his key account clients, to help them create a successful end-to-end customer experience. Surely the Leonard of the team, he is a fan - and expert - of Marketo! He sits next to his clients, drives them forward and makes Marketing Automation projects succeed with his team.

Anne-Sophie Mazurek

Certified Senior Marketo Consultant

Passionate about marketing, strategy and CRM, Anne-Sophie is a qualified, dynamic and professional consultant with a wide range of skills from consulting to operations in marketing, strategy, customer relationship management, digital, events, project management and business development acquired during more than 10 years of experience within international premium brands in France and abroad.
Frequently Asked Questions
You must have a computer, your Marketo access keys and basic computer knowledge. A good knowledge of English is highly recommended.
The training requires an basic knowledge of Marketo. We recommend that you have taken the Marketo Essentials training before the Marketo Advanced training, and that you have an Admin access.
If you do not have access to a Marketo instance, do not hesitate to contact us.< /a>
At the end of the final evaluation, we will give you a document certifying that you have successfully completed the training. If you have a two-year experience with Marketo, we recommend taking the Marketo Certified Expert exam with Adobe. Merlin/Leonard offers a three-day training with a certified expert to prepare you for it (90% success rate).
Yes, Merlin/Leonard has passed the certifications and is Datadock and Qualiopi certified. However, you cannot finance your training with your CPF account.
All our trainers are Marketo Certified Expert certified. They also have the particularity of being daily users of the tool as consultants, in addition to their training activity. They'll gladly share their best tips and tricks for getting the most out of Marketo.
Access our self-paced Marketo Advanced training now !
Only 1.145€ per person!